Saturday, December 7, 2013
Monday, December 17, 2012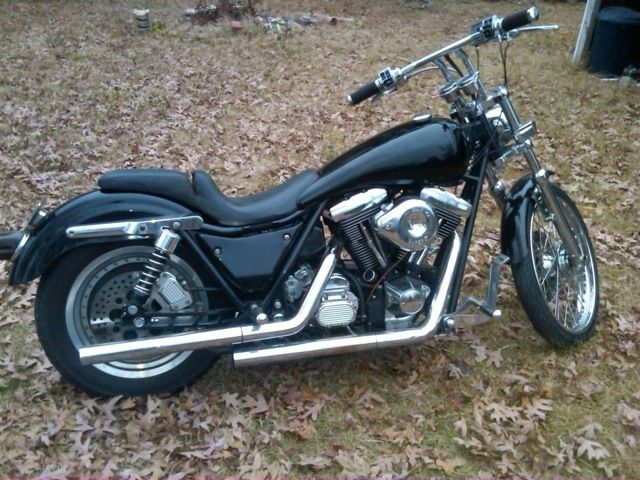 2001 Custom FXR. Don't know what I'm going to do with this yet. Might be for sale.
I half painted the old bench that we found outside.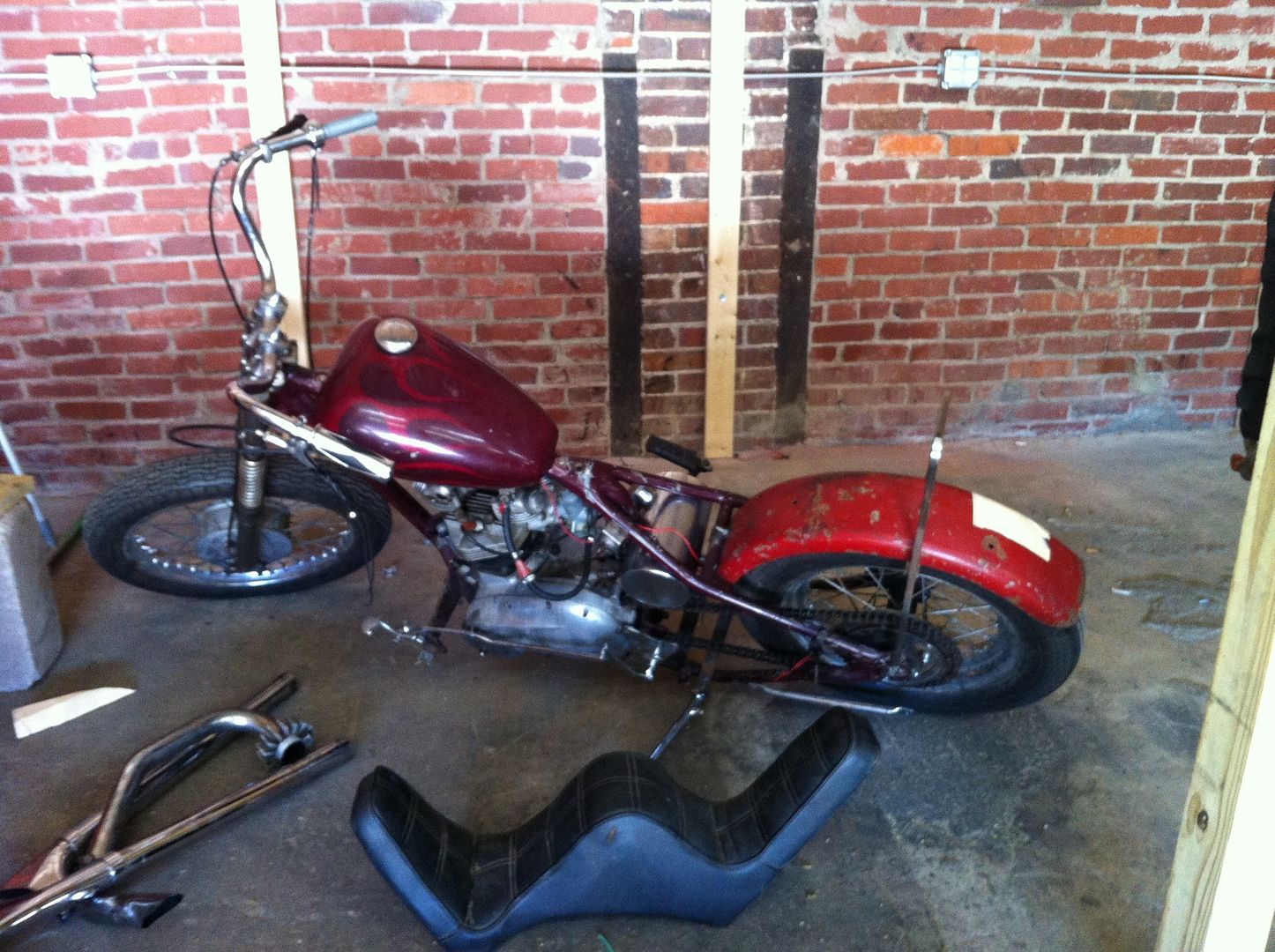 1965 Triumph 650. This is my current project. Picked up a 2 under DNA springer last week.
Nuff said.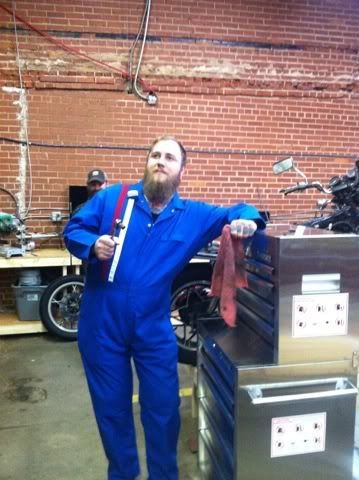 Professional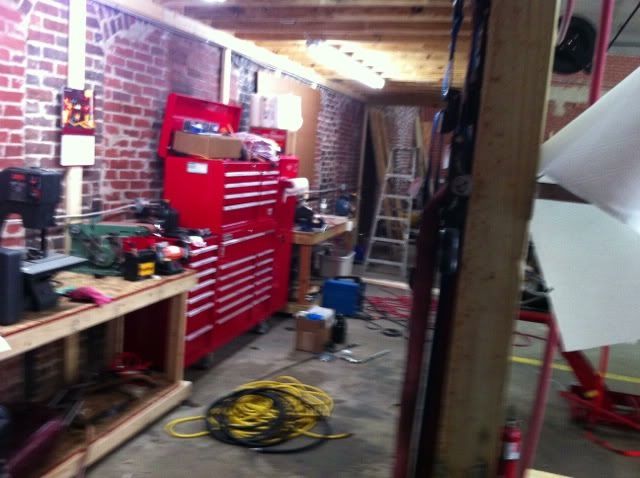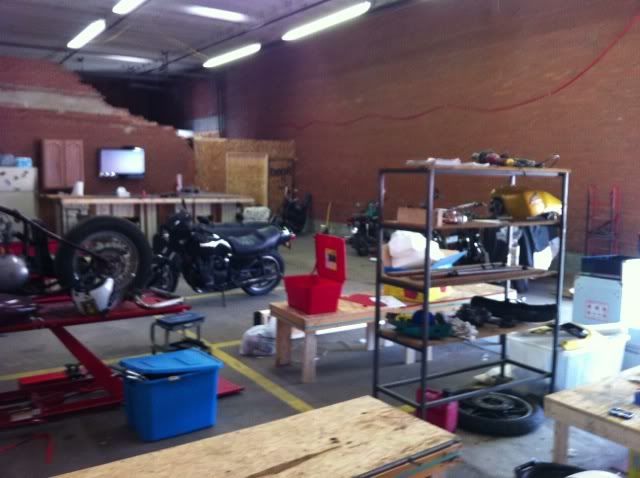 I love cheap Sportsters.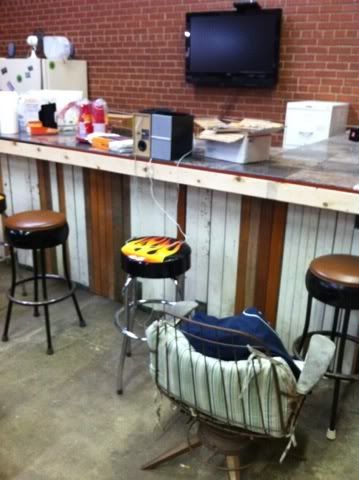 The most important spot in the garage.
Sunday, December 9, 2012
Travis seeing if he's small enough for the period Honda 450.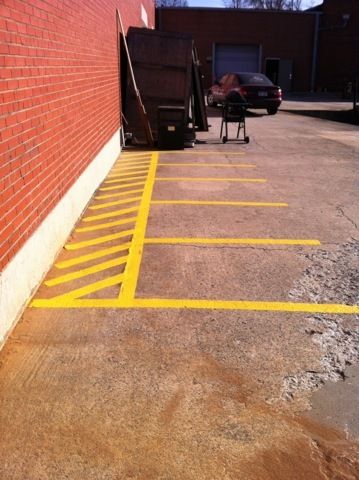 Motorcycle only parking!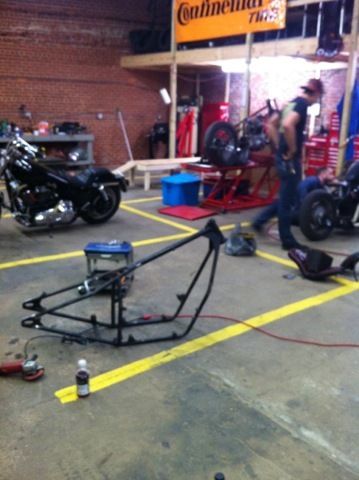 Work spaces. Clearly defined.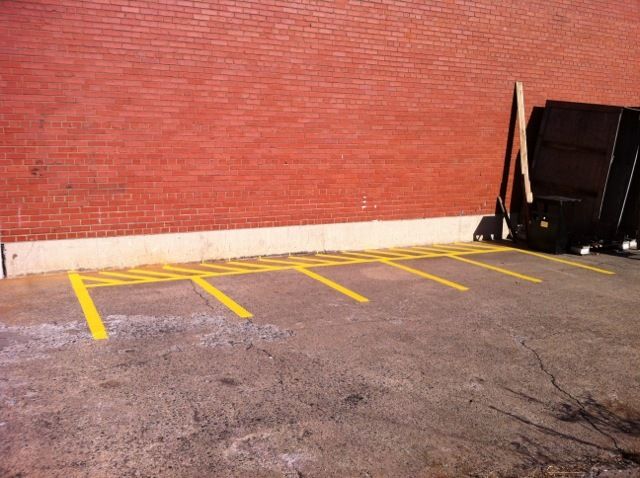 Pretty straight!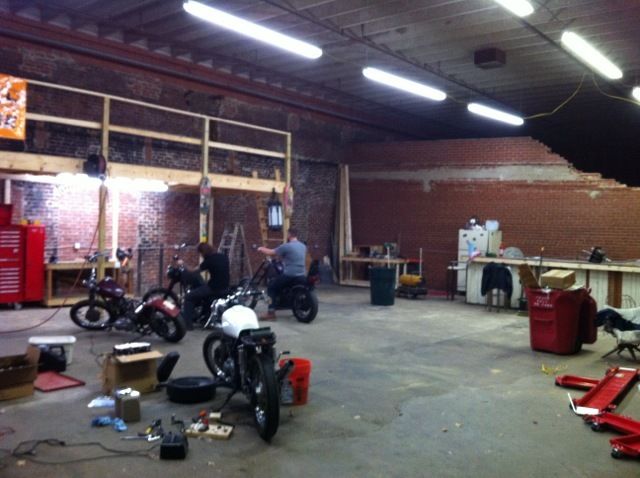 This is the garage as of a couple of weeks ago. The bar has been built, and a couple of projects have been moved in.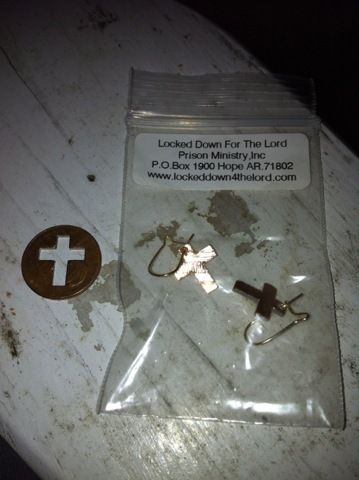 As if my neighbors don't think I'm weird enough. I sold a Harley Shovelhead motor on Ebay last week. A crusty old biker in his 60's, covered in prison tats pulls up from Arkansas to pick it up. All goes well and it's loaded up. My neighbor Jeff comes over and the dude starts telling us about his prison ministry and how Jesus has changed his life. How he was a 1%'r in the 70's-80's, his 2 year
run from the FBI and years in Joliet for Cocaine trafficking, prostitution, and extortion. There was comments to several murders, turning women out, killing junkies with battery acid instead of coke and how his wife of 38 years put up with him bringing hookers home, and her being on the run with him. It was a fascinating story.

All I could think of the whole time is, damn, this is a serious guy. Hope he leaves me good feedback and doesn't murder me.