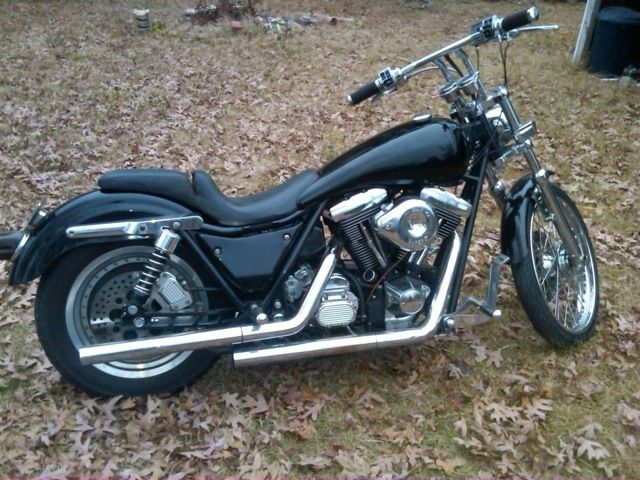 2001 Custom FXR. Don't know what I'm going to do with this yet. Might be for sale.
I half painted the old bench that we found outside.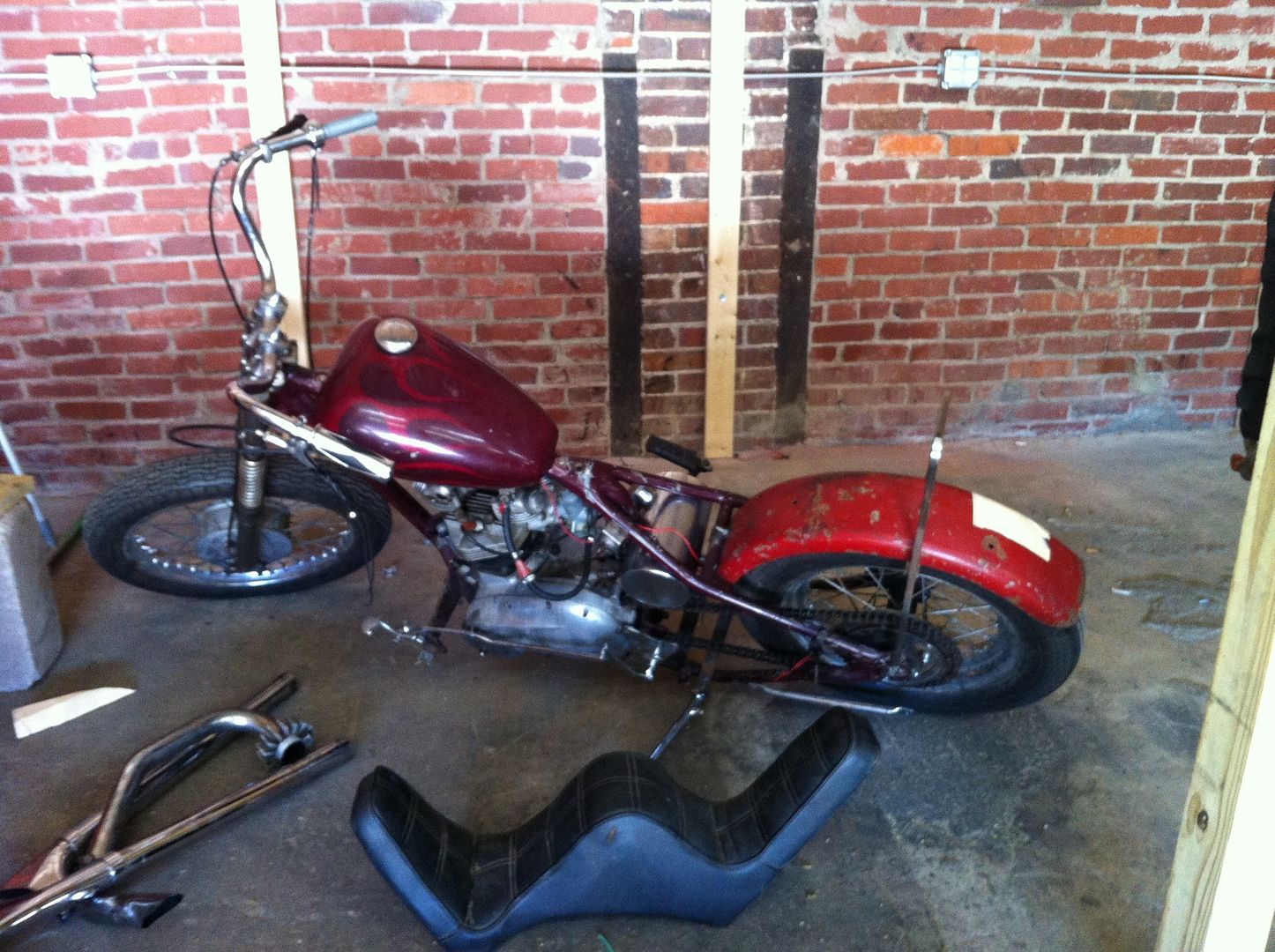 1965 Triumph 650. This is my current project. Picked up a 2 under DNA springer last week.
Nuff said.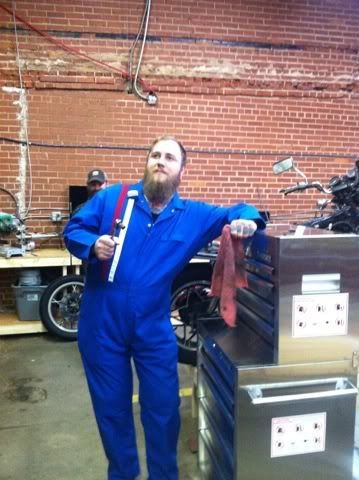 Professional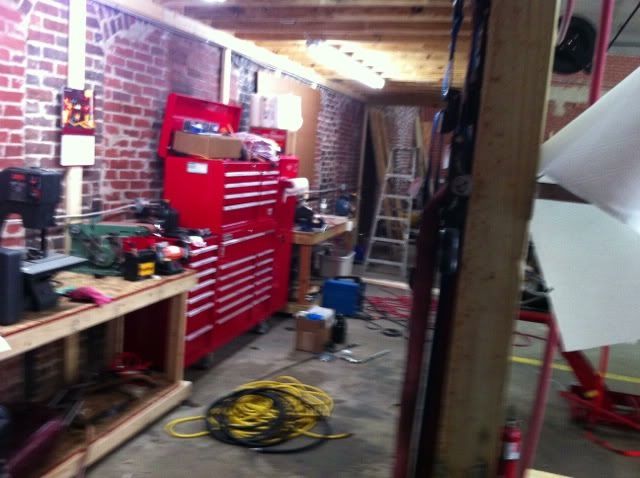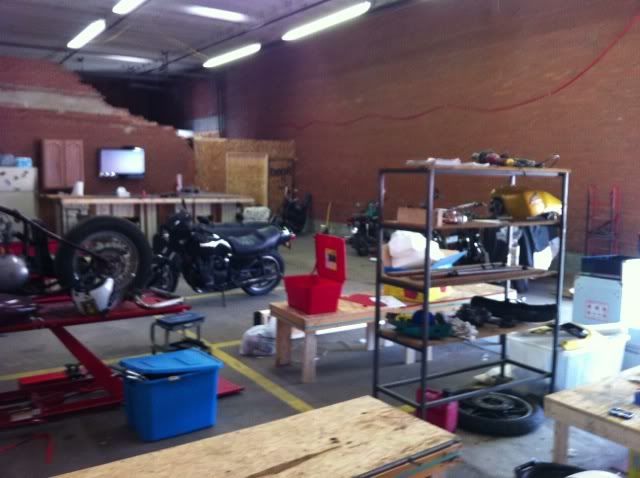 I love cheap Sportsters.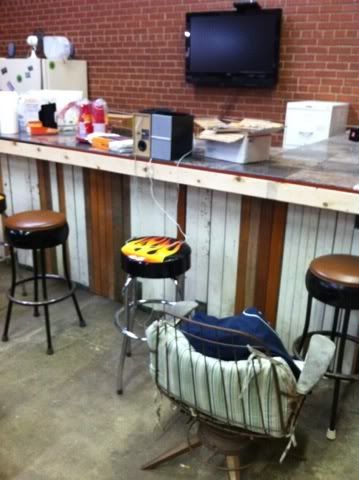 The most important spot in the garage.